UPDATE 3/22
What a week! We are super pumped to announce our new Small Group Personal Training ZOOMIES! Watch this vid, and check out the Overview here to learn more!
UPDATE 3/18

Hey guys! I wanted to touch a few things today so that everyone is up to date on what's going on! Mainly renting equipment, virtual stoked sweat, payments, and our game plan moving forward!

Renting Equipment
Equipment rentals are now available! We have a system in place at the gym, and are here almost all day. So feel free to message us and we will help set that up for you.
Virtual Stoked Sweats/Round Tables
Stoked Sweats and Round Table Discussions are going DOWN! Be sure to follow along in the FB Group. Times are as follows (And are subject to change):

Monday: 9am and 5pm Stoked Sweats via FB Live
Tuesday: 5:30pm Round Table via ZOOM
Wednesday: 9am and 5pm Stoked Sweats via FB Live
Thursday: 5:30pm Round Table via ZOOM
Friday: 9am and 5pm Stoked Sweats via FB Live
Saturday: 11am Round Table via ZOOM
Memberships
The most interesting thing about all of this is just how little we know about what's going on - and it makes it VERY hard to make a decision on any changes. Thus, we ask that for this 2 week period that we KNOW we are closed for, that business continues as usual with the only difference being you guys getting that work in at home instead of here. We promise to still deliver on your programs, coaching, community, classes, and more!
Any sessions not done in the gym will be held as rollover sessions for you to use down the line whenever you want. Again, as of now, this is for the next 2 weeks. Which brings me to the next point!
Game Plan Moving Forward
Again, the gnarliest part about this is that we do not know what's going on. So within this 2 week period (until March 31), we are moving forward with business as usual with home programs, accountability coaching, virtual stoked sweats, round table discussions, etc.

I believe within the next two weeks we will have a ton more info coming in that will help us develop a game plan starting in April. We have a few contingency plans that we are tweaking right now, but they're too early to announce. However, the more info we get, the more you will immediately get. 
Of course, if you guys are under any financial strain due to what's going on, reach out to me. We are all in this together and we will ALL progress together.
Much love, Stoked Fam!


______________________________________
Hello Stoked Fam!

With everything going down with Covid-19, I wanted to create a page to keep up with updates for everyone. Every time we make an update, we'll be sure to let you guys know!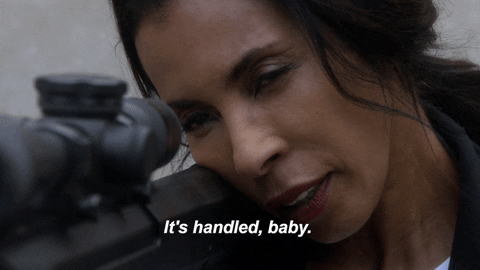 What We're Doing
Taking our cue from the latest guidelines given by the CDC and the state of New York, Stoked Athletics will remain open and operational until further notice with the following modifications in place:
SMALL GATHERINGS: A benefit to our kind of gym is that we are a private training facility, thus we are already in compliance with the CDC's guidelines. No changes will be made thus far regarding class sizes as of now! 
INCREASED CLEANINGS: On top of our normal cleaning sched, we have upped our cleanings to be every hour on the hour with antibacterial wipes and sprays. We also ask that everyone continues crushing it with their equipment wipe-downs when they finish! 
OTHER CHANGES: Along with this, we are changing how we do some things to limit unnecessary touches. Programs will now be put out on the table/bench so there's no need to flip through every clipboard. Coffee has been removed for now. And lastly, if you'd like a water or energy drink, we ask that you ask one of us to grab it for you!
STAY HEALTHY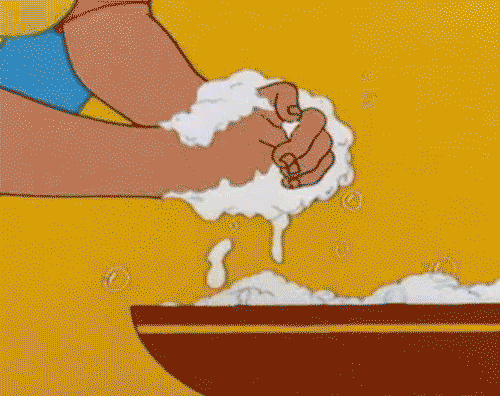 In addition to the above steps, we are urging all Stoked Staff and Members to practice safe, responsible hygiene including:
Washing your hands thoroughly for 20 seconds with soap and water

Refraining from non-essential personal contact (high fives, handshakes, hugs, etc.)

Staying home if you are sick. Anyone who shows up to the Stoked Shack exhibiting signs of sickness will be lovingly asked to leave.
"What if I can't come in person?"
As of right now, we are moving forward with our standard policies with rollover sessions - HOWEVER, we want to make sure you are still getting your work in!

With that being said, we plan on writing anyone who wants to train from home a custom program based on what they have. Along with that, you will receive:
An accountability coach to make sure you're getting your sessions in

Video Analysis (video your exercises and shoot them over, and we will coach you up on your movements!)
What happens if we are mandated to shut down?
At the end of the day, this very well may happen and we want to be prepared. But just because he gym is closed, doesn't mean your coaching stops!
If we are shut down, all of the above will go into action (accountability/video analysis), along with:
Virtual Stoked Sweats via FB Live multiple times a week. Our goal will be one a day, but we will have a better idea on this if/when it happens.

Weekly Video Round Tables to work through any obstacles, questions, or concerns!

Metric Tracking via...
Introducing the Stoked Athletics App!
Honestly, the release of our app couldn't have happened at a better time. This app is going to improve your experience with Stoked Athletics a few ways.
Communication

- no more spreading convos around in text, FB messanger, Instagram DMs, emails, etc. All of our convos will be in one place so we will always be able to get back to you as promptly as possible
Data Tracking

- with this app, we are now able to track/measure an almost infinite amount of metrics. We will be asking you what's most important for you to keep track of, then keep you accountable!
Resources

- This app will serve as a home to all of our resources. For instance, if we do get mandated to shut down, your program will be uploaded right into this app for you!
Challenges/Lessons

- A super rad component of this app is our ability to have challenges and competitions, as well as provide lessons every day for you to work on. We will dig into this at a later date when needed, but for now, we want you to focus on  the first 3 features of the app!
WE GOT THIS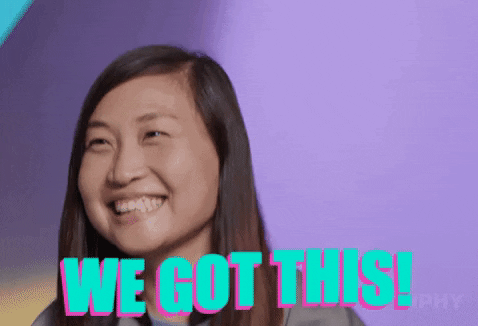 If you have any questions, please don't hesitate to reach out to us. In these uncertain times, we're reminded that the only reason we are here is because of YOU, our resilient Stoked Fam We have no doubt that we'll weather this storm together and will be serving you in the best way we know how for a long time to come.
Much love,
Mike & Gabby